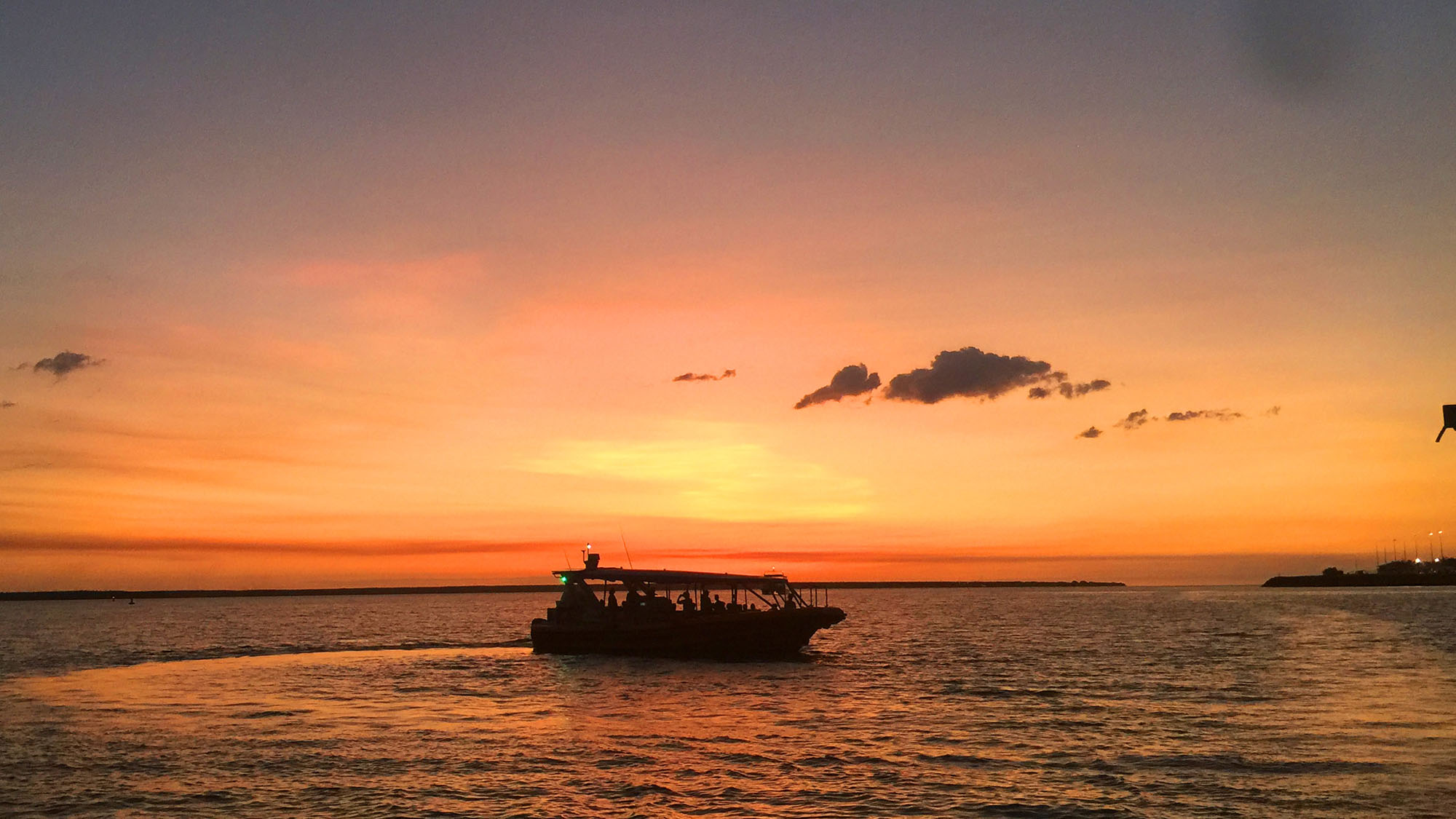 As the sun sets over Darwin, Sea Darwin can take your group out on Darwin Harbour for a scrumptious serving of fresh, wild caught Northern Territory fish and ch...
View the termite mounds found at Litchfield National Park and the spectacular double waterfall of Florence Falls from a high vantage point, before making your w...
Immerse yourself in the world of spectacular landscapes, amazing wildlife and ancient culture on this 2-day tour in Australia's tropical Top End. Cruise down th...
A part of the Northern Territory the Tiwi Islands are just 80 kilometres north off the coast of Darwin. Voted as one of the top 100 things to do before you die...
Discover the highlights of the Red Centre. Venture between the domes of Kata Tjuta through the Valley of the Winds and witness the majesty of Kings Canyon on th...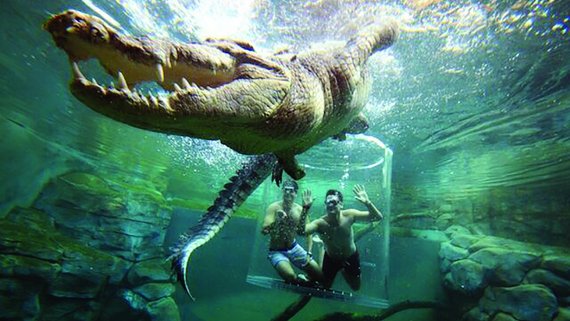 Experience the thrill of sharing the water with a 5m+ saltwater crocodile! Marvel at the predator's size and prehistoric features and prepare for your heart to...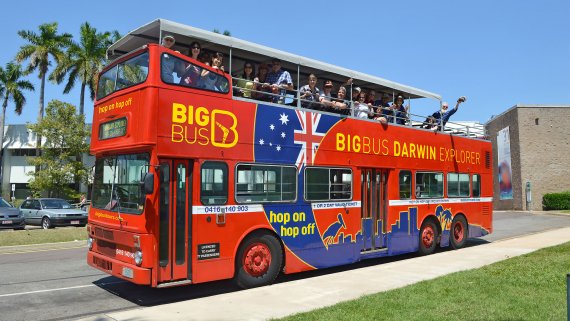 Enjoy the perfect Darwin orientation with Big Bus Darwin. You can hop on and off the bus as many times as you like to explore places of interest, with stops str...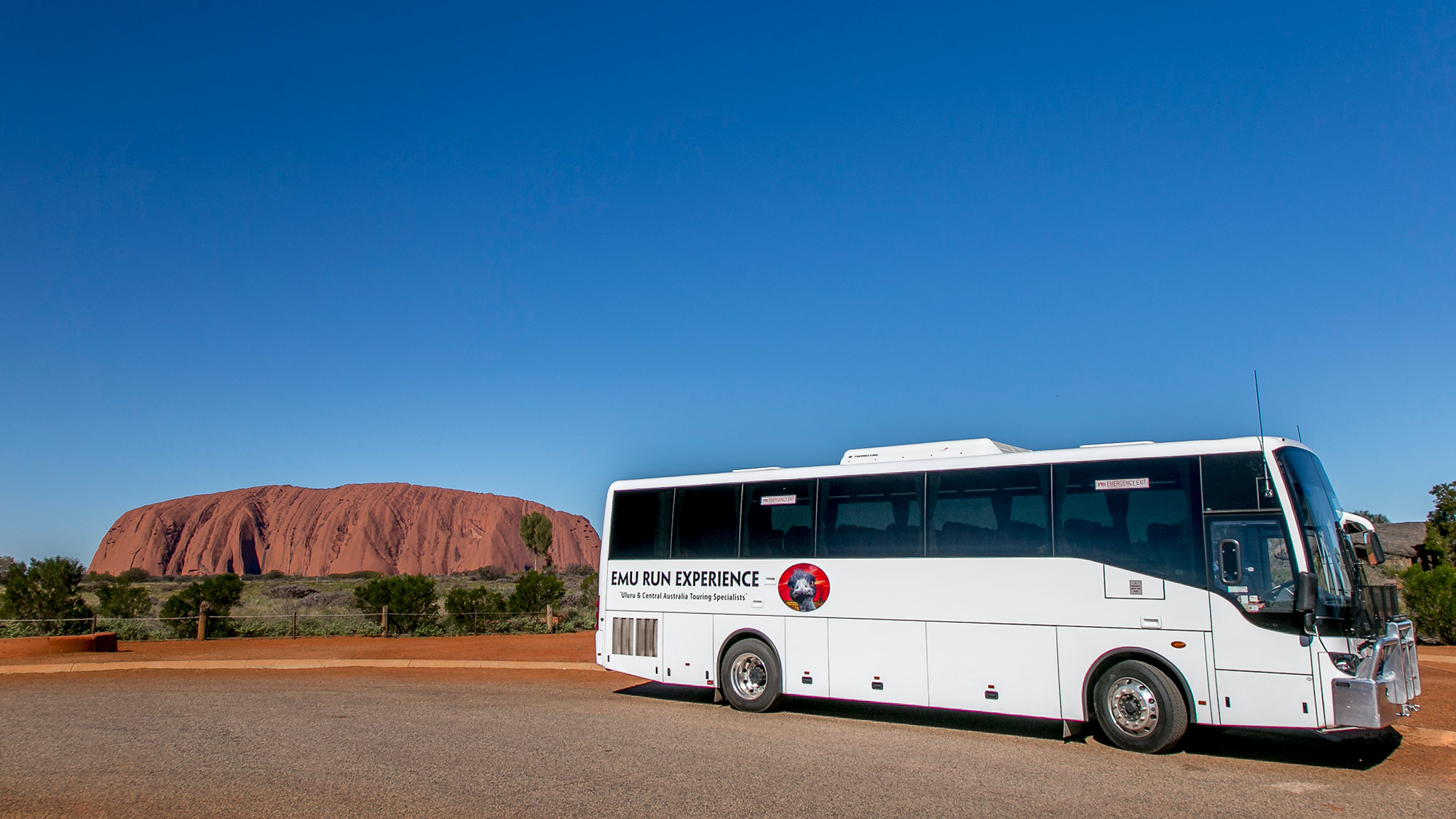 Day 1 Our professional tour guides show you the real outback they love and enjoy so much. We head to our first stop at Erldunda for a buffet breakfast then driv...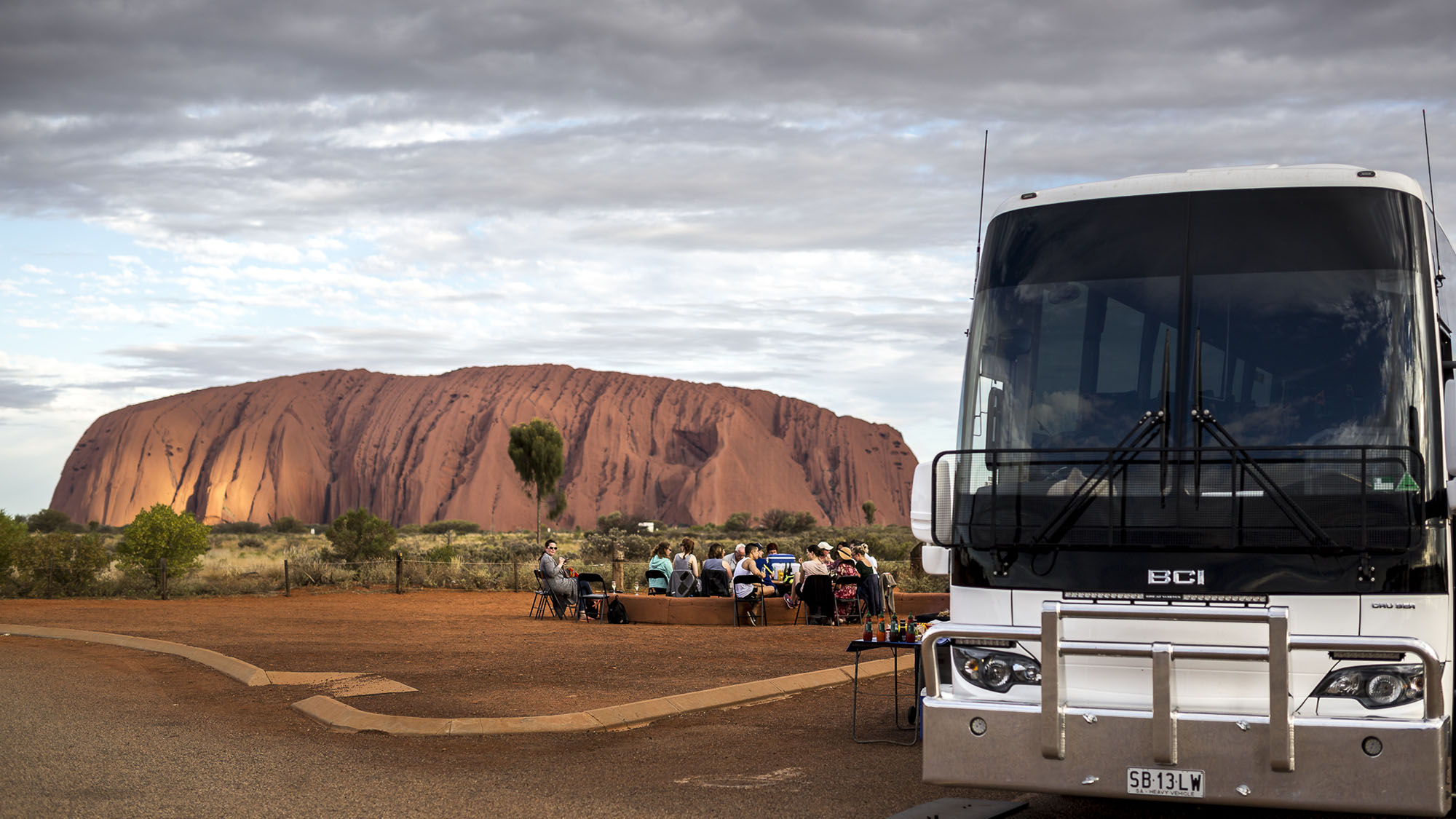 To start we head to our first stop at Erldunda for a buffet breakfast. After a quick stop we provide you with a freshly made packed lunch to eat on the drive to...